Hongyuancheng teaches you how to choose a good desiccant
1、Every year, 19,839 home appliance companies damage 1/100 of their products due to moisture!
2、Every year, 18,993 home furnishing companies have to discount because of damaged appearances!
3、Every year, 50 million elderly people suffer from rheumatism due to the humid environment!
4、Every year, 918939 food manufacturers throw away a lot of food because of moisture and mold!
5、Many people are complaining that there are no clothes when the clothes cannot be dried due to the humid environment!
Why many industries need desiccant
Harm from moisture!!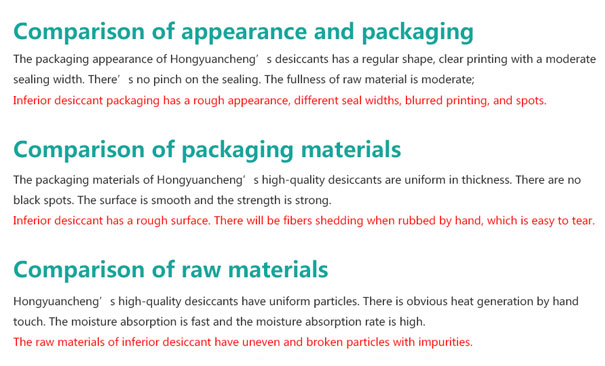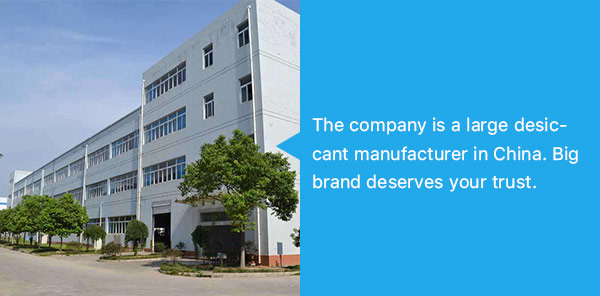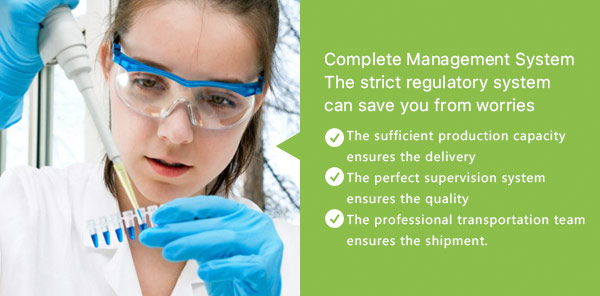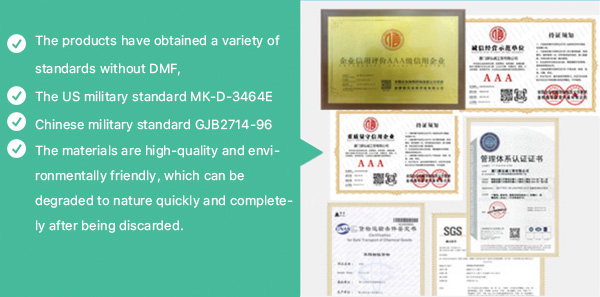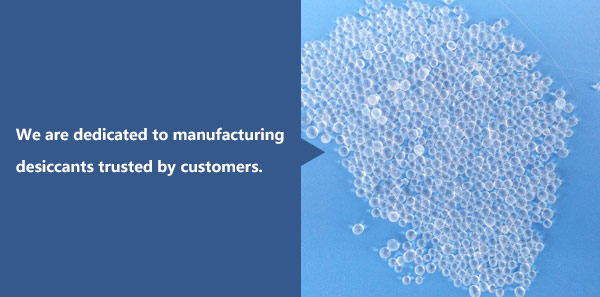 Many industries are using Hongyuancheng's desiccants

Clothing and footwear industry

Food Industry

Electronics industry

Leather industry

Hardware industry

Pharmaceutical industry

Gift industry

Toy industry

Plastic industry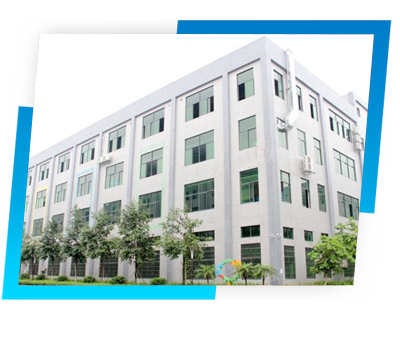 Established in 2002, Xiamen Yuanhongcheng Industry and Trade Co., Ltd. is a large manufacturer specializing in moisture-proof and mildew-proof products. The factory has obtained the ISO9001: 2015 quality management system certification. The certificate number is 11719QU0103-10ROS. Committed to the development and production of desiccant series products, the factory has accumulated years of product packaging, storage, transportation and moisture-proof experience, providing customers with professional and scientific moisture-proof packaging solutions, the most perfect design for the moisture-proof packaging of each product.
Moisture-proof and mildew-proof products produced by the company through the introduced foreign technologies include: silica desiccant, green environmentally friendly desiccant, active desiccant, mineral desiccant, mineral desiccant, calcium chloride desiccant, montmorillonite desiccant, container desiccant, lime desiccant, deoxidizer, mildewproof chips, et; there are composite paper, non-woven fabric, OPP transparent paper, Tyvek paper, Aihua paper, strong mesh paper and others for users to choose. The company can develop and produce products with special specifications according to customers' needs. In addition, the company provides cable ties, nylon cable ties, iron cable ties, food ties, snap fasteners and plastic pins.